A message to Our Members & Partners
​
Please join our mailing list and connect with us on social media for future updates.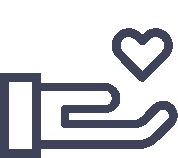 "The tragedy of life doesn't lie in not reaching your goal. The tragedy lies in having no goal to reach. It isn't a calamity to die with dreams unfulfilled, but it is a calamity not to dream...It is not a disgrace not to reach the stars, but it is a disgrace to have no stars to reach for. Not failure, but low aim is sin."